The facility has been certified as a mammoth diagnostic centre since 1 September 2002. It is authorized to perform a preventive breast examination of healthy women to check for stage-1 tumours, which may still be completely dealt with.
Women over the age of 45 have one preventive breast screening every two years fully covered by health insurance. However, most mammologist recommend having one screening per year for women over the age of 40, which the patient has to cover herself.

For self-payment see our pricelist.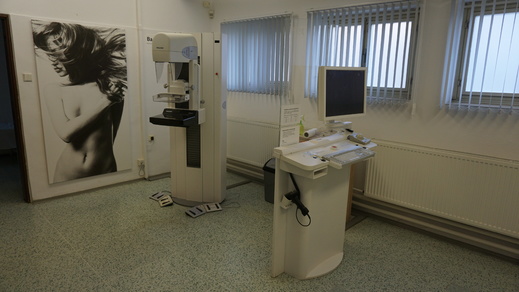 The basic form of examination is mammography, which will be supplemented by ultrasound examination in cases where the results are unclear or for women with dense breast tissue. Very young women usually go through mammography examination only. The patient later receives a report for her gynecologist and general practitioner at the reception desk.

The department cooperates closely with the mammography centre of Hradec Králové and the oncology department of the Pardubice hospital and Multiscan centre.
We are involved in the AVON Breast Cancer Prevention Project.

Diagnostic mammography is performed on women who are suspected of having a breast tumour or a different type of breast condition. In such cases, the examination is fully covered by health insurance.
We perform basic mammography

Targeted imaging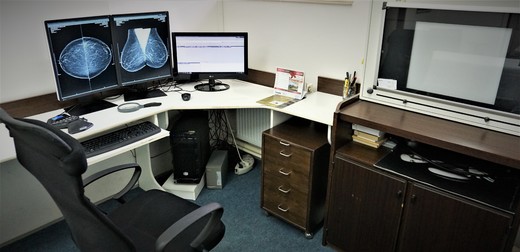 The facility performs interventions such as:
Thin-needle biopsy

Cyst puncture

Core-cut biopsy – a tissue collection for histological analysis

UVAB – allowing for a larger tissue sample and therefore more accurate histological analysis

For non-malignant lesions, this method can remove the entire tumour




Inserting a locator for non-palpable lesions
For more information see www.crs.cz and mamo.cz